Paintless Dent Repair
OUCH!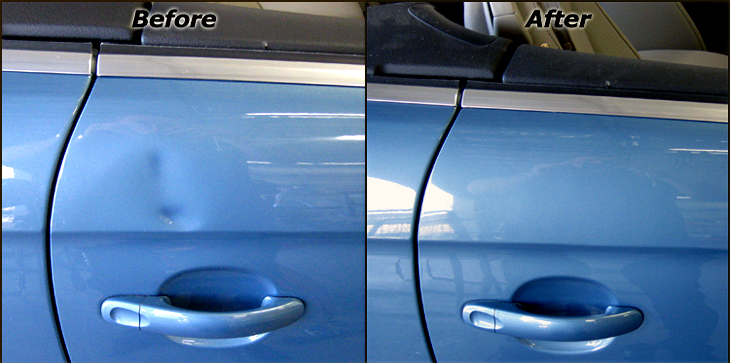 PAINTLESS PENT REPAIR- PDR
:
Starting at $99.00
Working from behind the damage, a trained PDR technician using specially designed tools, quickly and effectively repairs a vehicle's dings and dents, without affecting the vehicle's original finish. Creases, bodylines, and hail damage can also be repaired this way. It's far quicker and more economical than traditional body shop repairs and vehicles don't need to be repainted. Paintless dent removal is a superior alternitive to painting. It maintains the intergrity of your finish and is far more cost effective.
Certified technicians will remove your door dings, creases, and large dents to the vehicle's original condition, all without the need to re-paint your vehicle, thus maintaining the integrity of your original finish. No sanding, body fillers, or repainting is necessary.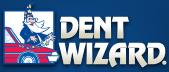 We use Dent wizard. Jeff, our Dent Wizard technician, is the best I have seen in over 28 years. He gives 110% of effort and he will take on dents the others won't take the time to. He services
ALL
of his accounts with the same professionalism and respect, no matter how big or small. Jeff is "certified" and has well over a decade of experience. Call us to remove dents and dings today. Our guarantee is quite simple...your complete satisfaction or there's no charge!
Our paintless dent repair technicians utilize specialized tools to massage the damaged metal back into its original shape by gaining access to the back side of the dent.
Paintless Dent Removal (PDR) has become widely used over the past decade by car dealers, rental agencies, and auto auctions to prepare vehicles for resale, yet very few consumers are aware that this process exists.
Paintless Dent Repair Is effective for the following situations:
Typical Parking Lot Door Dings
Runaway Shopping Cart Dents
Creases & Pressure Dents
Hail Damage
and of course...the GOLF BALL!
Advantages of Paintless Dent Repair:
Maintain Original Paint Finish
Less Expensive Than Body Shops
Same Day Service
No Color Match Issues
Perfection Guaranteed
Paintless Dent Repair Service, Door Ding Removal, Dent Removal Orange County, Dent Repair lower Cape, Cape Cod Dent Removal Service, Estimate Dent Repair, The Best Dent Removal Company